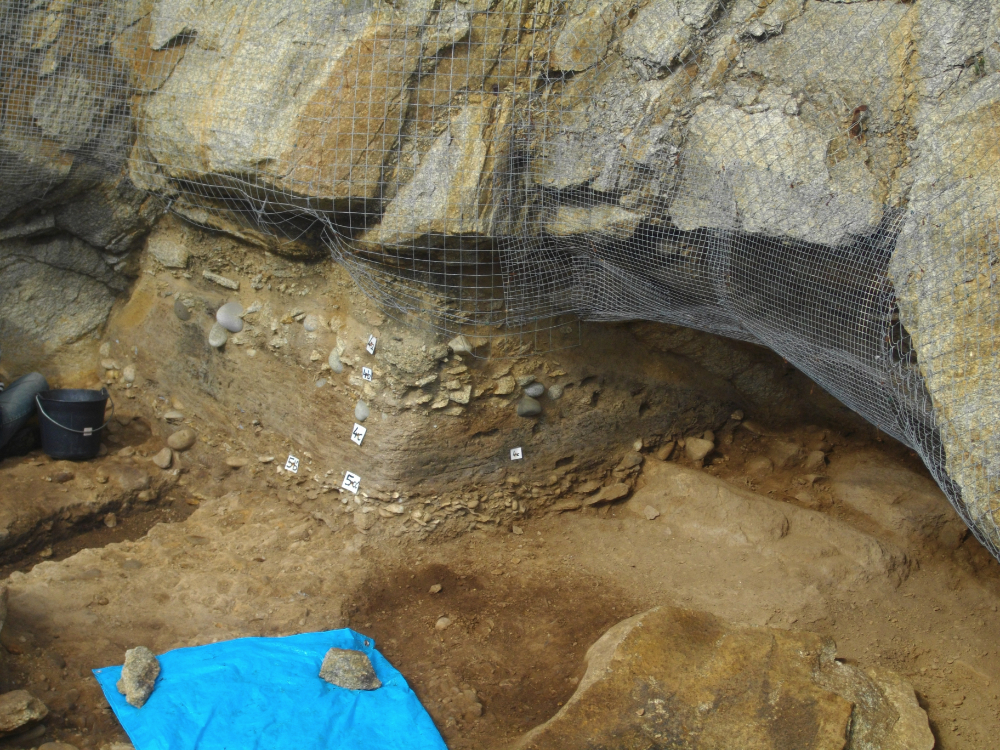 The cooking hearths of the collapsed cave of Menez Dregan in Plouhinec, Finistère have been dated, for the oldest layer (the layer 9) to 465,000 +/- 65,000 years BC. Therefore, the oldest possible is 530,000 years BC.

Scientists have just proven that the hearth of Gesher Benot Ya'aqov in Israel date back to 780,000 years BC, or 250,000 years earlier. This information was reported in the journal NATURE https://www.nature.com/articles/s41559-022-01910-z of November 17th. These hominids, probably Paleolithic <i>homo erectus</i>, cooked giant carps from the nearby lake that could be as long as 2m. In Menez Dregan, woolly rhinoceros were cooked there, given the tooth found.

It remains that the Armorican peninsula is one of the lands inhabited by hominids among the oldest in the world since the Hercynian massif arose 400 million years ago.
Menez Dregan Cave is no longer the site of the world's oldest hearth